My daughter is away at summer camp this week. I miss her a lot. A whole lot.
So I've been writing her letters. From the cats. Her furry friends.
In other words, I'm losing my mind.
I haven't mentioned here, but a few months back we had to say goodbye to the only family pet my kids had ever known.
Years ago, we were in the midst of the very long and difficult process of trying to have a baby. Things were looking pretty bleak. There was loss and uncertainty, stress and disappointment. We needed some cheering up. We needed to laugh. I started browsing the cat personal ads, mostly as a distraction from a depressing reality. When we saw an ad for a rescue kitten with a funny orange leg, we went out for margaritas and discussed the possibility of a pet.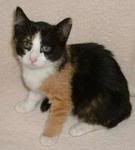 Before long, Rita joined the family. And she was great. A sweetheart of a kitty.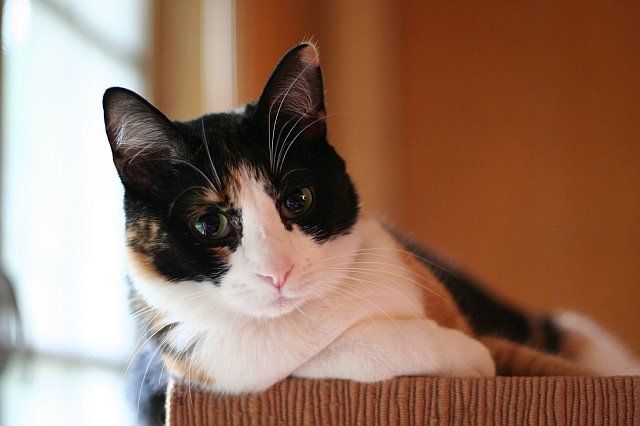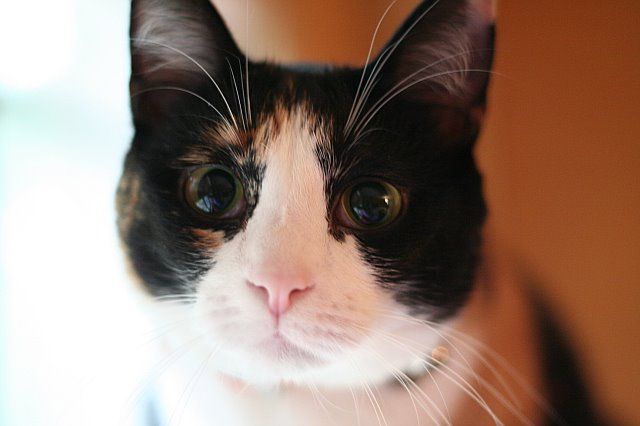 When we did finally have babies, Rita was a bit neglected. My lap was often full, and the house was often noisy, neither of which thrilled the cat. But she tolerated it, making sure to claim time in my lap most nights after the kids went to bed. I imagined that the babies Rita put up with patiently in those early years would grow to become the greatest sources of love and affection for her. I could see a future in which Big Sister and Rita became the best of friends.
But just as that friendship began to develop, Rita got sick. She stopped eating and dropped a lot of weight. She began sleeping all the time. And soon we had to say goodbye.
Big Sister, who felt she'd lost her best friend, was devastated. She's still grieving, and every night she asks me if Rita is having a nice time in heaven. Big Sister's favorite stuffed animal has become a tiny calico kitten that our neighbor gave us when Big Sister was a baby. Baby Rita. And now it wears Rita's collar. It is the stuffed animal Big Sister insisted on bring with her to summer camp.
About a month before Big Sister left for camp, we adopted two new kittens. One is a calico like Rita. The other is her brother, who's white except for a couple of gray spots on his head that look like little horns.
The kittens have had a host of health troubles, which has prompted a quarantine and slowed the bonding process. They will likely be fully grown before they get to visit the kids' rooms, which isn't exactly what we had in mind when we brought eight-week-old kittens into our home. But we're trying to make the best of it, and even though the kittens are stuck in the kitchen, they're working their way into our hearts.
With an empty seat at the dinner table and a dark bedroom at the end of the hall, I find myself again looking to furry friends for distraction. And it's helping. A little.

Each night I've written letters from the kittens, telling Big Sister about their-mostly boring days and their dreams of escaping the kitchen for big adventure. I hope Big Sister smiles when she reads those silly letters. Even if she does end up telling her new friends that her mom is crazy.